Miami, Florida – The roof speaks volumes about the condition of a building and, as such, demands extra attention to details during installation, repair, or maintenance. However, finding the right roofing contractor to entrust with such important tasks is not easy, given the numerous roofing companies flooding today's market. Luckily for Miami residents, TK Roofing Contractor Miami is here to shorten the search by providing a wide range of residential and commercial roofing solutions to give clients value for their money. Its expert roofers put their clients' needs above everything else, making them the preferred roofing company for many residents and business owners in and around Miami.
While commenting about their experience with TK Roofing Contractor Miami, one impressed client said, "Paul and his team are responsive, professional, and very knowledgeable. They did great work replacing our gutters and fixing some shingles on our garage. I would highly recommend TK roofing contractor Miami!"
However big or small, complex or simple their roofing project is, clients can never go wrong in entrusting it to the experts from TK Roofing Contractor Miami. With an impressive experience of over thirty-five years and thousands of satisfied clients, they are the best-placed roofers to deliver the desired results with customer satisfaction. TK Roofing Contractor Miami technicians have cemented their place among Miami's most preferred roofers because of their uncompromising stance on service quality. Rather than find quick fixes to problems, they go all-in to find long-lasting solutions to give clients value for their money.
As a full-service roofing company, TK Roofing Contractor Miami provides a broad spectrum of commercial and residential roofing services to meet everyone's requirements. Its technicians are highly skilled in handling all roofing materials with excellent service quality. They ensure this by using only industry-approved roofing materials sourced from leading American manufacturers and high-end tools and equipment. It helps a lot that, being local, TK Roofing Contractor Miami roofers understand the prevailing Miami weather patterns and therefore know how to install quality roofs that will perform optimally all year round.
The expert roofers from TK Roofing Contractor Miami always aim to provide tailored roofing solutions to address their client's requirements without going above budget. They achieve this goal by working closely with clients every step from initial inspection, design, installation, final inspection, and clean-up. Regarding pricing, they give accurate quotations upfront without any hidden or additional charges later. Thanks to their expert services, Miami residents can now rest easy knowing that a qualified roofing contractor is never more than a quick phone call away with long-lasting solutions to all their roofing concerns.
Potential clients can visit TK Roofing Contractor Miami's website to learn more about its roofing services. A company representative is reachable at (305) 842-3498 for any queries or appointment scheduling. The company is located at 7328 Northwest Miami Court, Miami, Florida, 33150, US.
Media Contact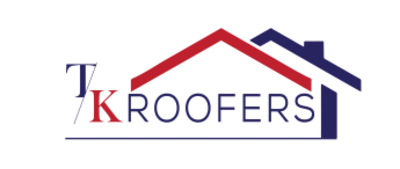 Company Name
TK Roofing Contractor Miami
Contact Name
Francis Danielle
Phone
(305) 842-3498
Address
7328 Northwest Miami Court
City
Miami
State
Florida
Postal Code
33150
Country
United States
Website
http://www.roofingfrommiami.com/
https://www.digitaljournal.com/pr/tk-roofing-contractor-miami-roofers-take-commercial-and-residential-roofing-to-the-next-level-in-miami-fl