South Carolina landed three metro areas among the nation's top 100 for manufacturing growth between 2010 and 2020, according to a new report by research group Construction Coverage.
The Spartanburg metro area, home to German automaker BMW Manufacturing and dozens of automotive suppliers, finished at No. 11 among the nation's 313 metros.
Spartanburg had a score of 82.9 based on a 46.7 percent increase in manufacturing employment during the decade and a 19.2 percent boost in the metro's manufacturing-based gross domestic product. The $12 billion BMW plant, which builds X-model SUVs for global distribution, employs 11,000 people making 1,500 vehicles per day.
Manufacturing jobs made up 18.5 percent of the Spartanburg metro area's total workforce and accounted for 27.8 percent of total GDP by 2020, the research group reported.
The Charleston metro area finished No. 61 nationwide, with a score of 67.5 that's based on manufacturing employment growth of 25.6 percent and manufacturing GDP growth totaling 25.6 percent.
Some of the world's top manufacturers began production at Charleston-area plants during the decade, including Boeing Co., which started building the 787 Dreamliner commercial plane at its North Charleston campus in 2011. Mercedes-Benz Vans, which produces the Sprinter commercial vehicle in North Charleston, and Volvo Cars, maker of the S60 sedan in Berkeley County, followed.
Manufacturing accounted for 6.1 percent of Charleston-area jobs by 2020 and had an 11.1 share of overall GDP.
The Greenville-Anderson metro area was close behind Charleston with a 67.3 score, putting it at No. 64 nationally. Manufacturing jobs in that part of the state grew by 13.1 percent and manufacturing-related GDP growth jumped by 23.4 percent during the decade.
South Carolina as a whole finished No. 5 among all states with a 76.1 score reflecting 18 percent growth in manufacturing jobs and 16.3 percent growth in manufacturing GDP.
Other South Carolina metros and their rankings include Florence at No. 115, Sumter at No. 127, Augusta at No. 148, Columbia at No. 176 and Myrtle Beach at No. 217.
The nation's top-ranked large metro area for manufacturing growth between 2010 and 2020 was Grand Rapids, Mich., while Michigan was ranked the No. 1 state.
"Manufacturing is important to the U.S. economy for several reasons," Construction Coverage said in its report. "Manufacturing jobs have historically been a pathway to the middle class, offering good pay without requiring high levels of education. Companies that rely on manufacturing invest heavily in research and development, which helps drive innovation. Domestic manufacturing also contributes to more secure and resilient supply chains — a point that has become clear during the COVID-19 pandemic."
Industrial grade
A Charleston-based global real estate firm is spreading its wings beyond the multifamily rental sector.
Greystar has broken ground in the Dallas-Fort Worth area on what is one of its first forays into the red-hot industrial market. The Meeting Street company's 70-acre business park is near McKinney Airport.
The first phase of the 740,000-square-foot development will include three warehouse buildings with 320,000 square feet of space. It's expected to be completed by the end of the year.
It was nearly a year ago that Greystar added some exposure to the industrial real estate sector when it completed its acquisition of Dallas-based Thackeray Partners, which had developed about 20 million square feet for warehouse users and distribution center operators.
The surging demand for commercial-grade storage space fueled by the rise in online shopping — and accelerated by the COVID-19 pandemic — presented a compelling "strategic growth" opportunity, CEO Bob Faith said after the deal was finalized last May.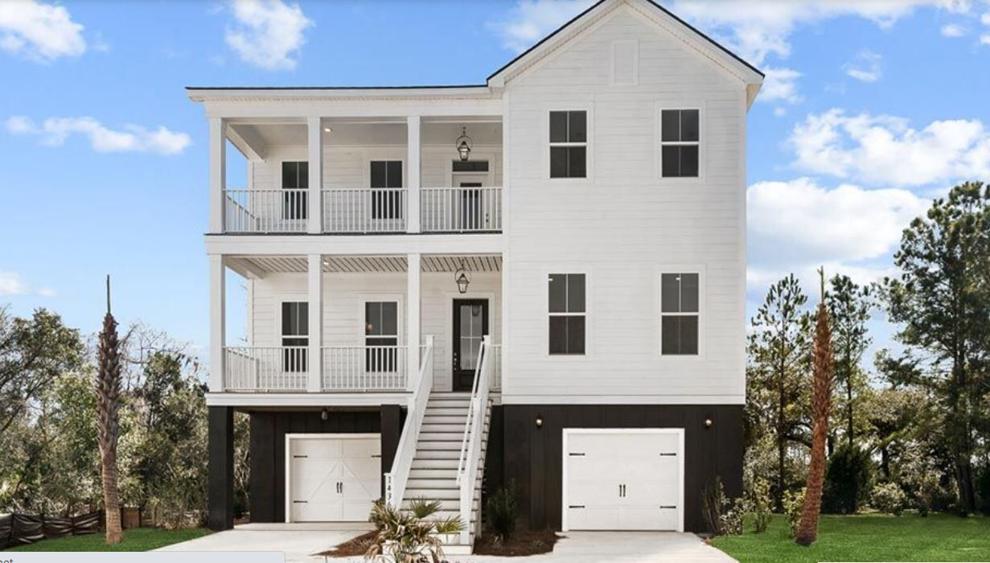 Home front
A Maryland-based homebuilder with a presence in Charleston is simplifying its five brands by merging them into two distinct entities.
The new brands for DRB Group, previously known as Dan Ryan Builders, are DRB Homes and DRB Elevate, starting June 1. The company operates in nine states and 18 metropolitan markets on the East Coast.
Its DRB Coastal brand in the Lowcountry and Delaware will be folded into the company's flagship brand, DRB Homes, along with the recently acquired Fielding Homes and Knight Homes.
Those offerings will include a range of houses for everything from first-time homebuyers to downsizing empty-nesters.
DRB Elevate will focus on building active adult lifestyle communities targeted for 55-plus home shoppers in South Carolina, North Carolina and Pennsylvania.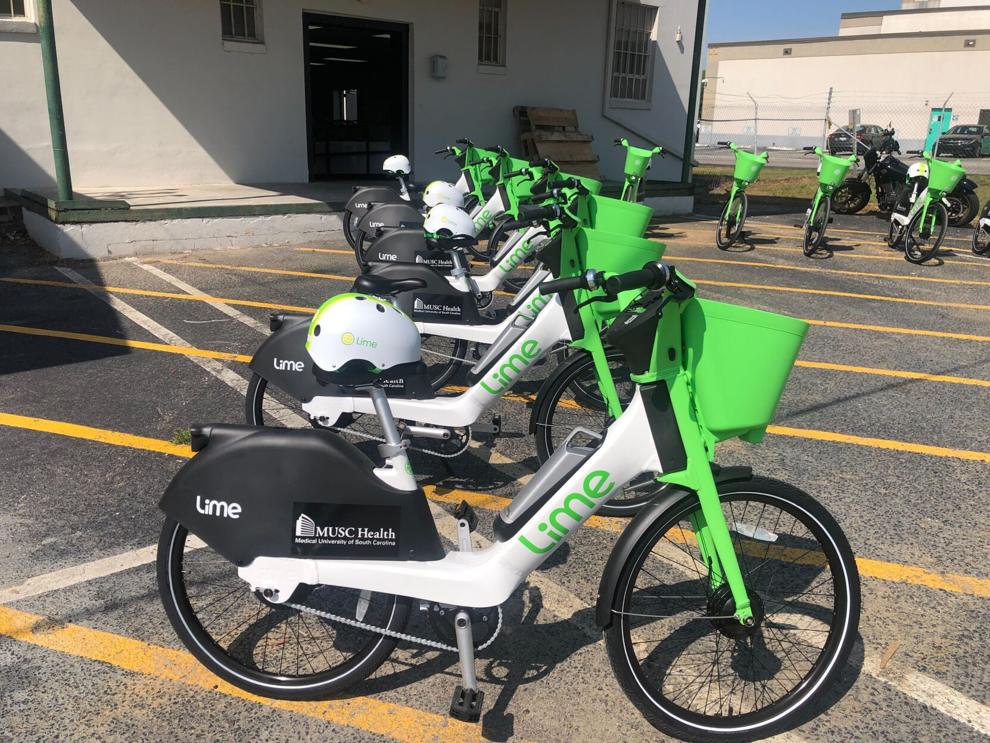 Biking discount
A new bike-sharing program that launched in Charleston last week will be offering heavily discounted rides to some locals. 
The micromobility giant Lime, which now has 200 "e-bikes" ready to rent in Charleston, has brought its Lime Access program to the Holy City. The initiative offers a 70 percent discount to certain residents. Individuals can be eligible if they're enrolled in any kind of government assistance program, like SNAP, subsidized housing or a reduced transit fare program. 
Lime has an online form to apply for Lime Access. The application requires a valid ID and proof of enrollment in a public benefits program.
Most riders will need a smartphone to unlock and ride a Lime e-bike, but Lime Access users have the option of paying cash at some locations via PayNearMe to remove the barrier of needing a smartphone and a credit card or bank account that can be linked to the app in order to rent a Lime bike. Most CVS stores offer that service.
Lime said the program is part of its "core mission to provide sustainable transportation options to all."
At the time of Lime's launch on Friday, the e-bikes were listed on Lime's app with a price of 39 cents per minute. With a 70 percent discount, that would come out to about 12 cents per minute, or about $7 for a one-hour ride.
There is also a flat fee to unlock the bikes, listed as $1 on the app.
For the last few months, Charleston has been without a bike-share system. Its contract with its previous vendor, locally based Gotcha, ended in February, and that company removed its "Holy Spokes" bicycles from the city's docking stations that month.
Charleston had hoped to replace those two-wheelers with Lime's e-bikes sooner, but their arrival was slowed by shipping delays.
The "Gen4" bikes are Lime's latest model, and Lime said Charleston is among just a few cities that has a fleet of them.
Lime is eventually expected to have 500 rentable e-bikes in Charleston.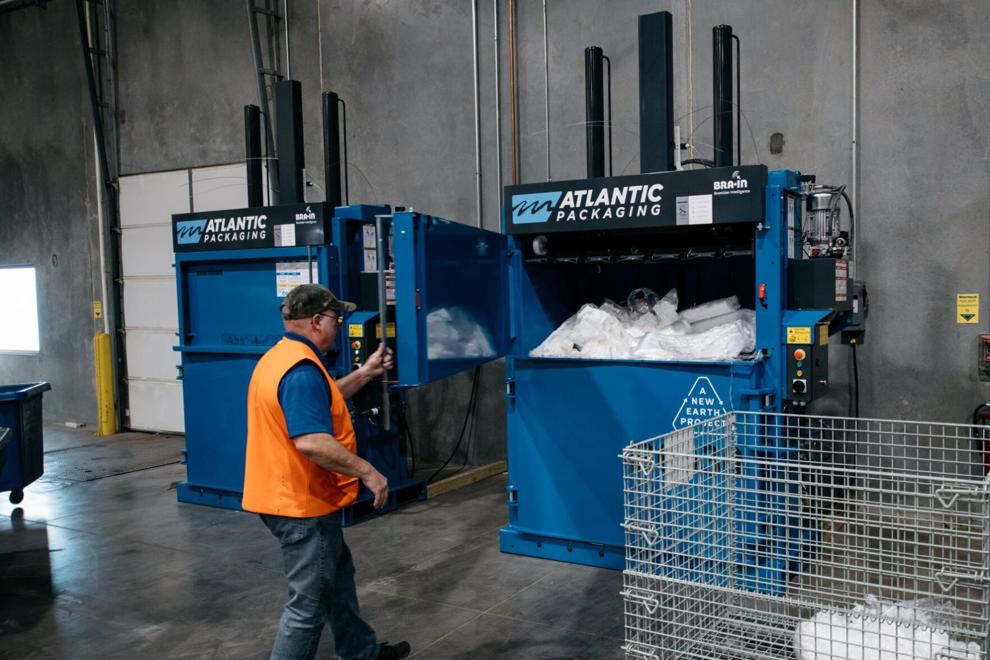 New Earth Project catalog
Wes Carter believes in making the Earth a cleaner, better place to live for everyone.
Carter, who lives in downtown Charleston, is president of Atlantic Packaging and, as an avid surfer, has seen firsthand the tons of plastic pollution that is endangering the world's oceans.
It's what inspired Carter to start A New Earth Project, a collaboration of the global surfing community and the industrial packaging supply chain to rid the oceans of plastic pollution.
A New Earth Project started as a conversation between surfers on the North Shore of Oahu and has grown into a movement to raise awareness of the scale of plastic pollution in waterways.
The International Union for Conservation of Nature estimates that more than 10 million tons of plastics are dumped into the oceans each year. That figure is expected to swell to almost 29 million tons by 2040.
The initiative brings together the voices of ocean and water advocacy groups with organizations in the supply chain equipped to bring solutions to the table to remediate the problems that exist today.
New Earth Approved is the group's initiative to develop a catalog and collection of products, protocols and capabilities with the simple goal of presenting effective and efficient solutions that are 100 percent curbside recyclable and do not include any single-use plastic.
As a supply-chain packaging company, Carter understands the irony of his initiative. It's his industry that is largely responsible for this problem, and he thinks it must take ownership of the problem and work to fix it.
"If our industry can pivot away from single-use plastic packaging, work with governments to upgrade curbside recycling to keep these products out of our environment, and also collaborate with the innovators in the recycling industry to clean our oceans, I'm confident we can do this," Carter said.
The catalog is available to brands of all sizes that wish to enable more circular and sustainable shipping and packaging for their customers.
Good to go virtual
One of the Charleston area's leading software providers to nonprofits wants you to spread your knowledge if you're a professional in the business of social good.
Daniel Island-based Blackbaud Inc. is looking for nonprofit community leaders to speak during its bbcon 2022 Virtual event.
Billed as "the tech conference for a better world," the global event on October 17–18 will once again be free to attend.
"We are looking for speakers who want to build their professional brand and share their expertise this year," Blackbaud said in a press release.
Actor-activists Laura Dern and LeVar Burton and psychologist and best-selling author Pippa Grange were guest speakers at the 2021 event, held remotely for the second year.
The cloud software provider took the annual sessions remote in 2020 after a modest 3,000 attended the conference live in 2019. The first virtual event drew a record-breaking 38,000 attendees. Blackbaud's bbcon 2021 Virtual had 25,000 guests.
Leaders interested in sharing experiences and learning from large numbers of like-minded professionals can pitch their ideas for the upcoming conference and other Blackbaud events and marketing initiatives, including webinars and sgENGAGE — podcasts for the nonprofit community — in a single submission form.
Platform users and nonprofit technology leaders joining the conference will hear about Blackbaud's latest offerings October 19-20 when the tech company issues its product update jointly with bbcon 2022 Virtual.
Registration for both events will begin in early summer.

https://www.postandcourier.com/business/sc-metros-among-best-in-the-nation-for-manufacturing-job-growth-last-decade/article_f7d19498-ca3c-11ec-9350-57aad4efddbe.html