NASHVILLE – 2022 is gearing up to be a busy, exciting, and customer-centric year for QE Roofing. This Nashville, TN-based residential and commercial roofer provides services for home and business owners throughout the Knoxville, Springhill, and Franklin areas. Recently, QE Roofing announced the launch of a new website along with a new lineup of services.
QE Roofing does more than install shingles. The new site reflects the company's experience and capabilities. Its base and expanded service lineups include:
Asphalt shingles. Asphalt is by far the most common type of roofing in Middle Tennessee. But, many people are unaware that they have options even within this budget-friendly roofing material. QE Roofing offers strip shingles, dimensional shingles, and luxury shingles. Each is readily available and can help to protect your roof and home from hail damage, algae growth, and other potential hazards.
Tile roofs. Tile roofing materials run the gamut from metal, slate, ceramic, and concrete to more advanced mediums, including composite, copper, and polymer-sand tiles. No matter which material customers choose, QE Roofing's installation experts can ensure a seamless experience and a beautiful roof.
Commercial roofing. Business owners large and small can turn to QE Roofing for professional commercial roofing installation and repair. One of the top commercial roofing contractors in the state, QE Roofing can help businesses protect their assets. Ask about the company's diverse portfolio showcasing custom solutions for businesses throughout the mid-state.
TPO. An advanced commercial roofing surface, QE Roofing is experienced in installing TPO roofing. Thermoplastic Polyolefin is sustainable, reflective, recyclable, and can help protect commercial businesses from UV radiation. A top choice for environmentally-friendly businesses, TPO membrane material can help companies reach their sustainability goals.
Metal roofing. Homeowners that don't wish to worry about roofing maintenance might consider metal roofing. This is another area with plenty of options, including tin, aluminum, copper, and corrugated metal. Metal roofing systems are durable, cost-effective, and efficient. Metal roofing will not only enhance curb appeal but is also fire resistant, which gives homeowners an added level of protection.
In addition to tear out and installation, QE Roofing offers roof maintenance and roofing repair services. Customers in Nashville, Springhill, Franklin, and the surrounding areas can call for emergency roof damage and leak repair.
The new website will also feature information on how home and business owners can apply for a free roof inspection. Further, clients will have access to an expansive library of videos and photos showcasing QE Roofing's equipment, talent, and capabilities.
QE Roofing is one of the premier roofing companies in Middle Tennessee. Specializing in natural disaster restoration, QE Roofing offers both commercial and residential roofing services and guarantees satisfaction. Visit QERoofing.com for more information.
Media Contact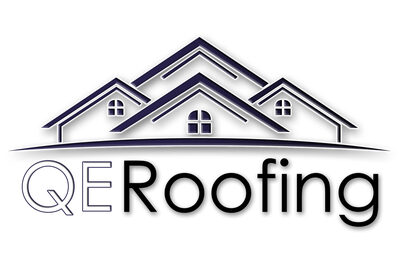 Company Name
QE Roofing
Contact Name
Austin Cowell
Phone
615-505-7663
Address
4816 Harpeth-Peytonsville Road
City
Thompson's Station
State
TN
Postal Code
37179
Country
United States
Website
https://www.qeroofing.com/
https://www.digitaljournal.com/pr/qe-roofing-expands-services-launches-new-site-to-showcase-roofing-services