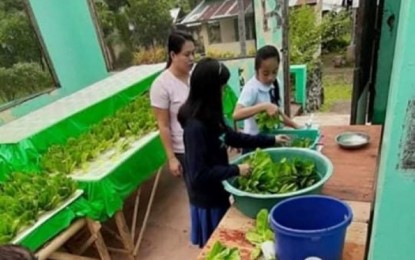 MANILA – Sustaining adequate food supply in the country is undeniably vital to ensure multi-sectoral stability, but early training to learners for such a mindset in these trying times is an extra mile.
Mann F. Lee, 43, a public school principal in Capiz province, has intentionally included in his advocacy the setting of makeshift hydroponic facilities in schools to train children with what he called "agri-preneurship" using an eco-sustainable farming method.
In partnership with the Department of Agriculture (DA), Lee and his wife set up hydroponic facilities in two schools in 2017.
"We asked the help of the Department of Agriculture-Capiz province to give us technical assistance in making our first hydroponic project in Punta Cogon Elementary School. With the help of our Macau stakeholders and the Department of Agriculture, we were able to kick start this hydroponic project," he told the Philippine News Agency.
They have been generating income from the makeshift school farms amounting to PHP6,000 to PHP7,000 and PHP8,000 to PHP10,000, separately.
"The Dona Emiliana A. Alba Memorial School Hydroponic farm serves as both an income-generating program for the school and a hydroponic research facility for anyone in the community to learn about this farming technology," Lee added.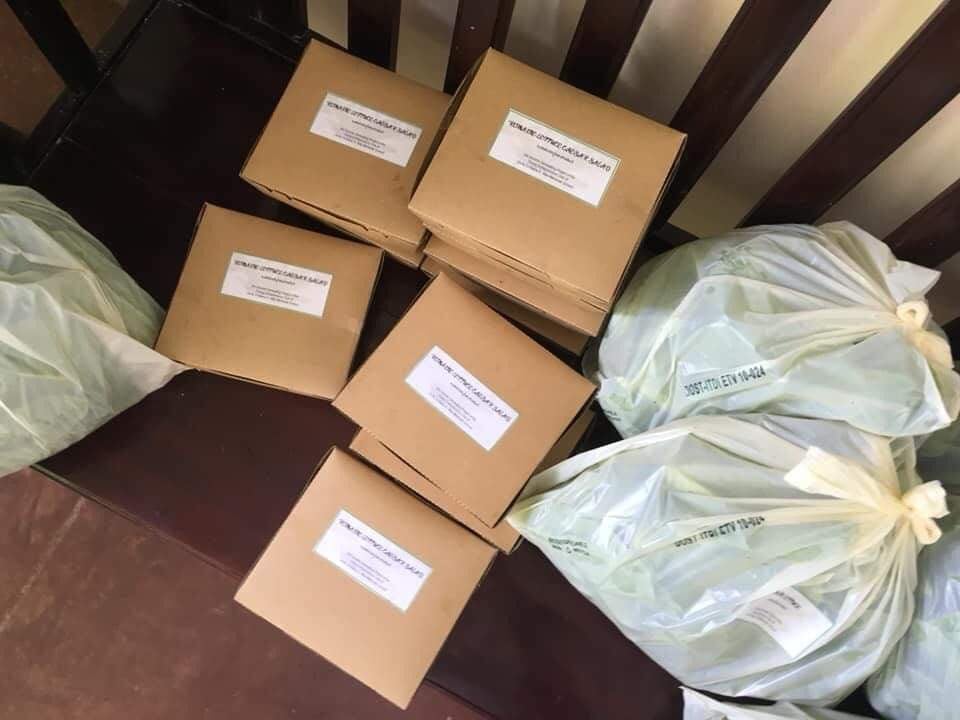 Free farm-to-table viand
Lee highly regarded the school project, recalling students were the very ones taking care of their makeshift setup before the Covid-19 pandemic hit the country.
"The hydroponic system is easily sustainable because it is easy to do. All you have to do is to germinate, plant and harvest. No need to water it every day. The pupils were the ones tending the facility, the home economics teacher teaches pupils to make the salad, make labels and to sell the product online," he said.
Yet their sustained project appeared to be not only an income-generating but also a direct farm-to-table product distributed freely to their very own students.
"During the lockdown, the feeding for pupils were converted to viands to be given away to be shared by the whole family and to help the community in these trying times," Lee said.
Harvested lettuce was prepared as Caesar salad which was given to students in paper boxes.
'Plant, Plant, Plant' program feasible
Even with all the challenges encountered by their makeshift farm in the pandemic, distance learning, and various natural calamities, they believe the actions pursued by the agriculture department and other stakeholders are feasible, especially in the rising need to act to ensure food security.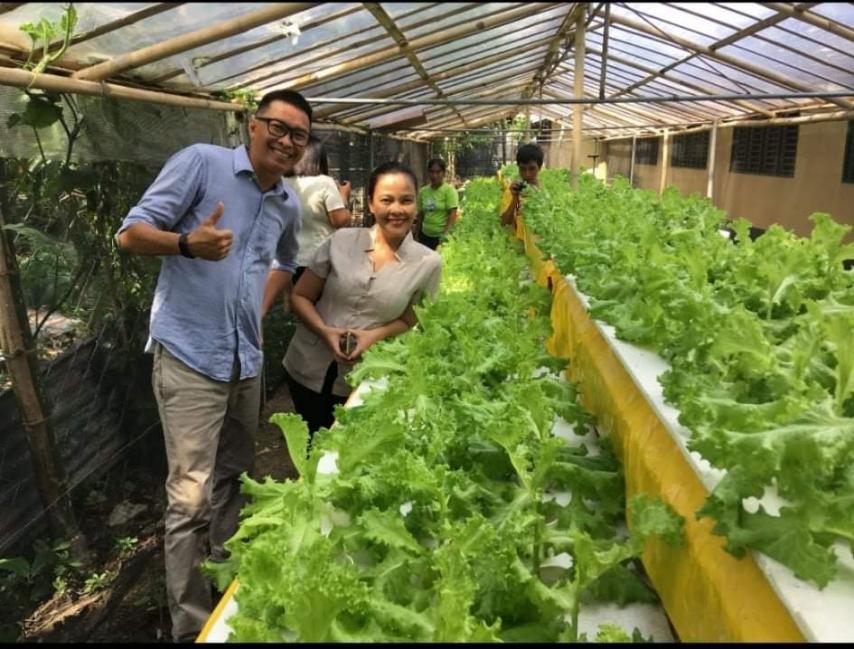 "The 'Plant, Plant, Plant' Program was a great program since it introduced micro-entrepreneurship and self-sustainability. Their programs that include urban gardening during the pandemic are a great help not just financially but also mentally since planting also eases the mind," Lee said.
Up to now, these school-based facilities still operational; he even described it to be "easier and cheaper," because materials are readily available in online shopping applications.
"How were we able to do it and sustain it? We have a saying in DepEd Para sa Bata, Para sa Bayan (for the youth, for the nation)," he pointed out.
And with the looming threats of inflation and increasing oil prices, he encouraged others to join the initiatives of DA in supporting farmers and communities to continue the "Plant, Plant, Plant" program.
"It is very feasible nowadays because there are a lot of cheap recyclable materials which we can utilize. The small-scale farm can help a small household if they sell it either as a ready-to-eat salad or raw pesticide-free lettuce. Direct selling the products online or in the community ensures higher income since we eliminate the middleman," he said.
Meanwhile, the Bureau of Plant Industry under DA, launched research facilities in Malate, Manila on Tuesday to help boost the country's food production.
"Our farmers, fishers, and the mass of Filipino consumers are being squeezed by global circumstances. We have to do our jobs to lessen the suffering and the damage to human development caused by conflicts, pandemics, and the African swine fever, which up to this day is still lurking," DA Secretary William Dar said. (PNA)

https://www.pna.gov.ph/articles/1169951