Seattle, WA – AirGanic is on a mission to provide better air quality to residential, commercial, and industrial properties throughout the Seattle, WA area. This is why the company has specialized in air duct cleaning, HVAC (heating, ventilation, and air conditioning) repair, maintenance, supply, and installation of these units.
AirGanic is a family-owned company that offers prompt solutions to clients, exceptional customer services, and honest and affordable prices. This has earned the company positive reviews from pleased clients.
NADCA has verified and certified this company to offer duct cleaning and dryer vent cleaning, which reduces allergies by eliminating dirt, allergens, and viruses and improves airflow by removing dirt in the duct pipes. They use an eco-friendly air duct cleaning process that is safe for humans and pets. The team also reduces bacteria, fungi, viruses, and other pathogens through their sanitization and disinfection services, using EPA-approved cleaning products. These services are ideal for homeowners and business owners who want their properties deep cleaned for existing viruses, bacteria, or future threats. In addition, the experts provide air quality testing services.
AirGanic also offers residential HVAC services, such as Seattle air conditioning installation, furnace installation, and AC and furnace repair. Other residential services offered include up-to-date and building code compliant insulation, like attic insulation, crawl space insulation, wall insulation, flooring insulation, and basement insulation, not to mention crawl space inspections.
Additionally, AirGanic staff offers new HVAC construction to businesses and industries in Seattle, WA, designed to meet their needs and budget. They provide homes and businesses preventive maintenance services, which save them from high-energy costs and prevent emergency repairs, not to mention improving air quality. A team of experienced and skilled technicians conducts all these air quality and HVAC services.
Elaborating more about their services, the HVAC company's representative noted, "AirGanic aims to deliver top-level services that provide cleaner indoor air quality and energy savings through a more efficient HVAC system. Not only that, but we have been reviewed as one of the best HVAC contractors in Seattle, WA by Google and Facebook, to name a few."
AirGanic has provided services for various companies like US Postal Service, Expedia, and other institutions, including hospitals, local district schools, office buildings, industrial factories, and retail businesses. The company is located at 8728 2nd Ave NW, Seattle, WA, 98117, US. Contact them by calling 206-747-4769 for a quote or schedule a service. Visit the company's website to learn more about the services offered.
Media Contact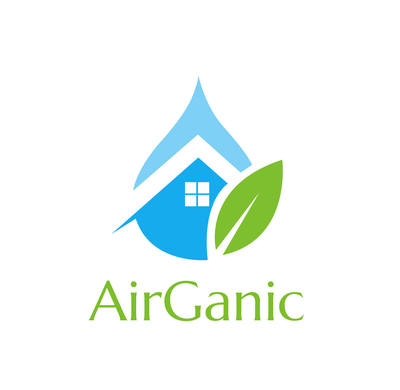 Company Name
AirGanic
Contact Name
Gal Zamir
Phone
206-747-4769
Address
8728 2nd Ave NW
City
Seattle
State
WA
Postal Code
98117
Country
United States
Website
https://www.airganic.com/seattle/
https://www.digitaljournal.com/pr/airganic-provides-seattle-air-conditioning-installation-services-at-affordable-rates-in-seattle-wa